We seek to be agents of change—for our clients, our people, and society overall.
Our customized approach combines deep insight into the dynamics of companies and markets with close collaboration at all levels of the client organization. This ensures that our clients achieve a sustainable competitive advantage, build more capable organizations, and secure lasting results.
Reliable & Trustworthy
The Regina Group is a global management consulting firm and one of Croatian's leading advisor on business strategy. We are partner with clients from the private, public, and not-for-profit sectors in all regions to identify their highest-value opportunities, address their most critical challenges, and transform their enterprises.
Read more
Our Mission
Our mission is to provide quality service, to cater for the satisfaction of our clients and to help with the implementation of projects that will contribute to the development of the Republic of Croatia.
Our Vision
Our vision is to become the leading consultancy agency in Croatia, to which big and small entrepreneurs will address in order to improve their business results, same as contribute to the Croatian economy.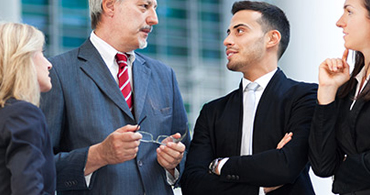 Live Values
We develop customized, creative strategies together with our clients. Providing support in the implementation phase is particularly important to us. Our approach is based on the entrepreneurial character and individuality.
Endless possibilities & opportunities
Our group represents a new kind of business in Croatia. The basis of our activity is consulting our clients on entrepreneurial, legal, investment, real estate and other businesses.
Our Smart Approach
Financial Service
Trusted
Tourism
Progressive development